Classic Fifth Doctor adventure Resurrection of the Daleks has finally been novelised by original scriptwriter Eric Saward, a whopping 35 years after broadcast – and to celebrate, the DWCA Book Club will be discussing the novelisation at our October event.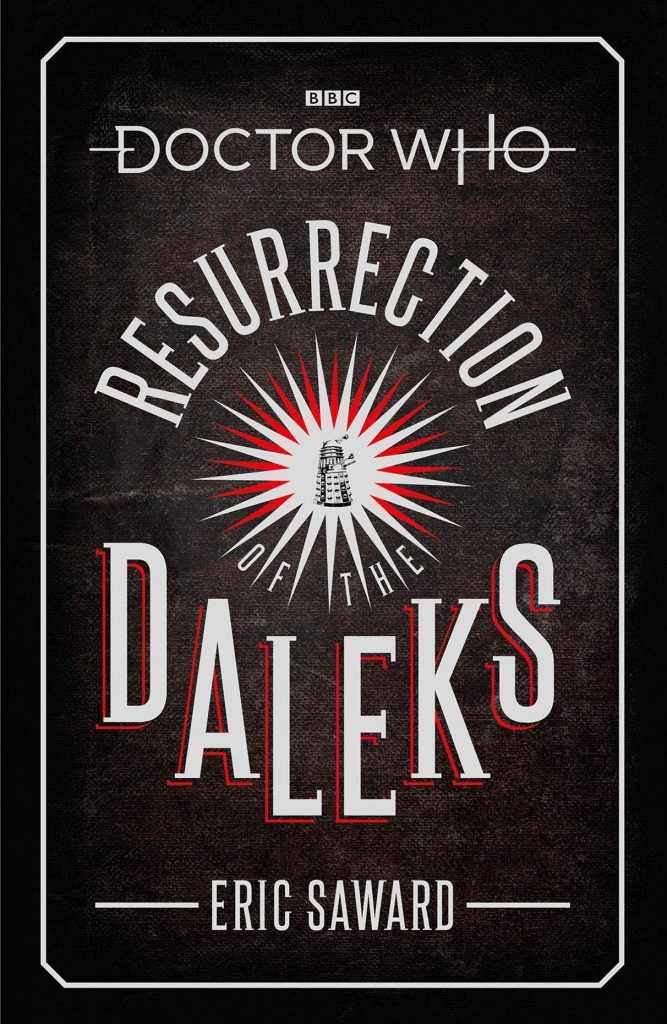 The TARDIS is ensnared in a time corridor, catapulting it into derelict docklands on 20th century Earth. The Doctor and his companions, Tegan and Turlough, stumble on a warehouse harbouring fugitives from the future at the far end of the corridor – and are soon under attack from a Dalek assault force.
The Doctor's oldest enemies have set in motion an intricate and sinister plot to resurrect their race from the ashes of an interstellar war. For the Daleks' plans to succeed, they must set free their creator, Davros, from a galactic prison – and force the Doctor to help them achieve total control over time and space. But the embittered Davros has ideas of his own…
Resurrection of the Daleks is available now from all good book shops, and will be discussed at the DWCA Book Club meeting on Friday 4 October. You can also comment on our Facebook page if you can't make the event.
It will be followed by Sixth Doctor adventure Revelation of the Daleks, also written by Saward, later this year.
SEND US YOUR REVIEWS AND WIN A PRIZE!
Do you consider yourself something of an armchair critic? Send us a written review of the current Book Club text, and your words just may end up published in our club fanzine, Data Extract. What's more, you will go into the running to win a $5 voucher to spend at the DWCA Shop!
Reviews should be sent to fsq@doctorwhoaustralia.org.