2019 marks 30 years since the end of the classic series of Doctor Who, and the DWCA Book Club is recognising this significant anniversary by reading the first Seventh Doctor graphic novel from Titan Comics – Operation Volcano.
Written by Seventh Doctor veterans Andrew Cartmel and Ben Aaronovitch, the story sees the Doctor and his companion Ace reunited with Rachel, Allison and Group Captain Gilmore of the Counter-Measures team, last seen on screen in 1988's Remembrance of the Daleks.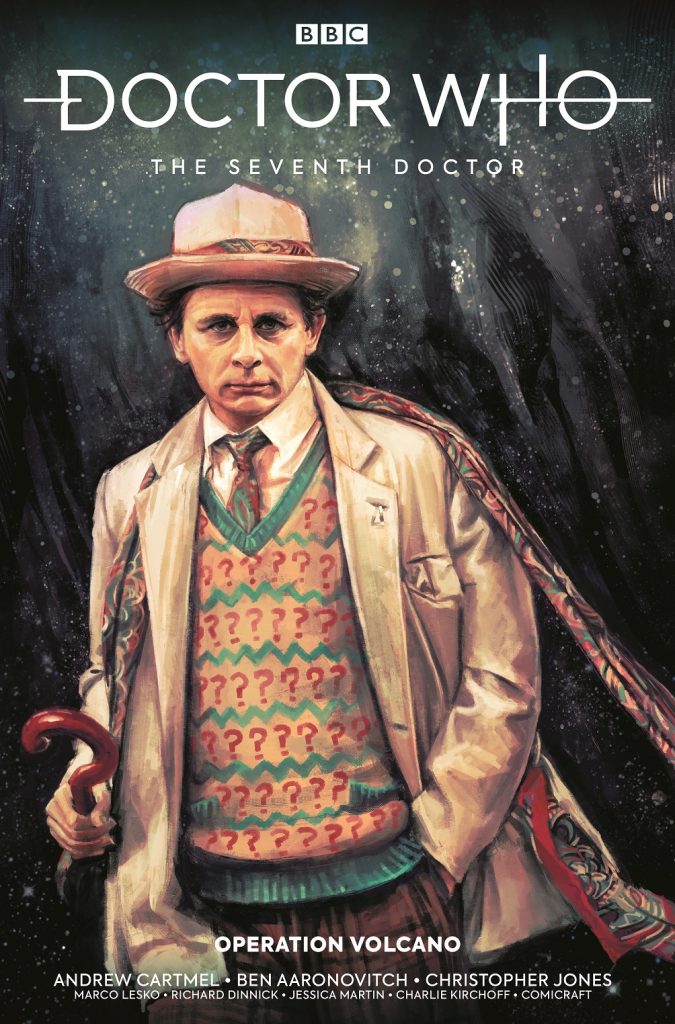 The Doctor, Ace and the Counter-Measures team are holed up on the remote plains of the Australian desert. But what is the true agenda of the traitor in Gilmore's ranks? What sacrifices will Ace have to make for the sake of the future? And what connects the events of 1967 with an unidentified spacecraft orbiting the Earth in 2029…?
Operation Volcano is available now from DWCA Shop, along with a range of other graphic novels from Titan, and will be discussed at the DWCA Book Club meeting on Friday 2 August. You can also comment on our Facebook page if you can't make the event.
SEND US YOUR REVIEWS AND WIN A PRIZE!
Do you consider yourself something of an armchair critic? Send us a written review of the current Book Club text, and your words just may end up published in our club fanzine, Data Extract. What's more, you will go into the running to win a $5 voucher to spend at the DWCA Shop!
Reviews should be sent to fsq@doctorwhoaustralia.org.