Series 11 may be drawing to a close, but the DWCA Book Club is not quite ready to say goodbye to the Doctor, Graham, Ryan and Yaz. That's why our next book is the first in a new trilogy of novels released by BBC Books: The Good Doctor, by Juno Dawson.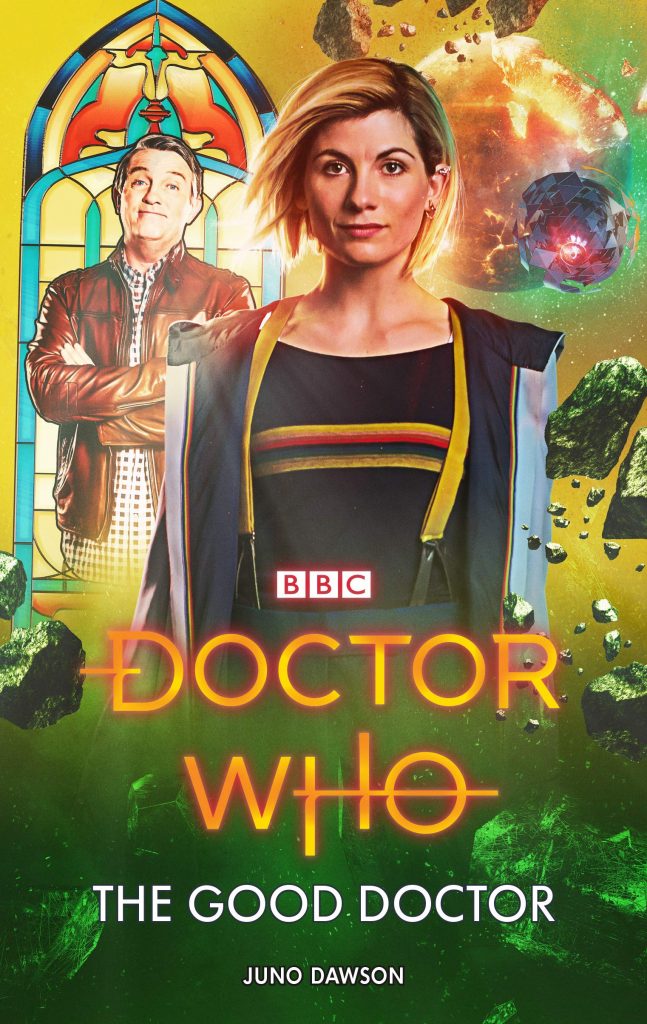 On the planet of Lobos, the Doctor halts a violent war between the native Loba and human colonists. Job done, the TARDIS crew departs – only for Ryan to discover he's left his phone behind. Again.
Available from all good bookshops, The Good Doctor will be discussed at the DWCA Book Club meeting on Friday 1 February. You can also comment on our Facebook page if you can't make the event.
And for more information about book's author, award-winning YA novelist Juno Dawson, read our article here.
SEND US YOUR REVIEWS AND WIN A PRIZE!
Do you consider yourself something of an armchair critic? Send us a written review of the current Book Club text, and your words just may end up published in our club fanzine, Data Extract. What's more, you will go into the running to win a $5 voucher to spend at the DWCA Shop!
Reviews should be sent to Dom Kelly at fsq@doctorwhoaustralia.org.