In celebration of Michelle Gomez's upcoming return to the Whoniverse in The Diary of River Song – Series 5, announced by Big Finish earlier this month, the DWCA Book Club will be reading six short stories following the adventures of the Doctor's favourite frenemy: The Missy Chronicles.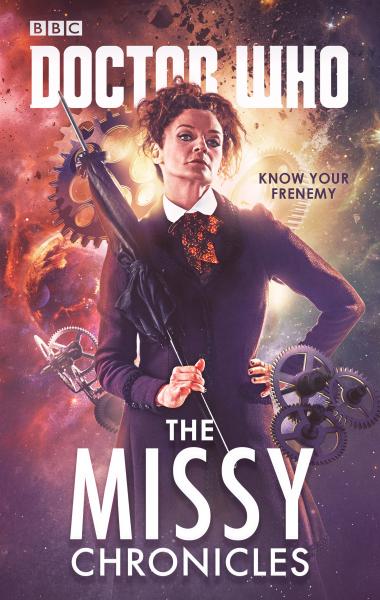 When she's not busy amassing armies of Cybermen, or manipulating the Doctor and his companions, Missy has plenty of time to kill (literally). In this all new collection of stories about the renegade Time Lord we all love to hate, you'll discover just some of the mad and malevolent activities Missy gets up to while she isn't distracted by the Doctor.
The Missy Chronicles is available now will be discussed at the DWCA Book Club meeting on Friday 3 August. You can also comment on our Facebook page if you can't make the event.
SEND US YOUR REVIEWS AND WIN A PRIZE!
Do you consider yourself something of an armchair critic? Send us a written review of the current Book Club text, and your words just may end up published in our club fanzine, Data Extract. What's more, you will go into the running to win a $5 voucher to spend at the DWCA Shop!
Reviews should be sent to Dom Kelly at fsq@doctorwhoaustralia.org.