Have you ever wondered what it would be like if River Song met the Master? Well wonder no longer, because thanks to the magic of audio drama, River will soon be locking horns with not one, not two, but four incarnations of the Doctor's oldest foe!
The Diary of River Song, Big Finish Productions' spin-off series starring Alex Kingston, has seen River Song encounter the Eighth, Seventh, Sixth and Fifth Doctors – with the Fourth to follow later this year. Now our heroine is set to face her toughest challenge yet, meeting four Masters over the course of four hour-long adventures.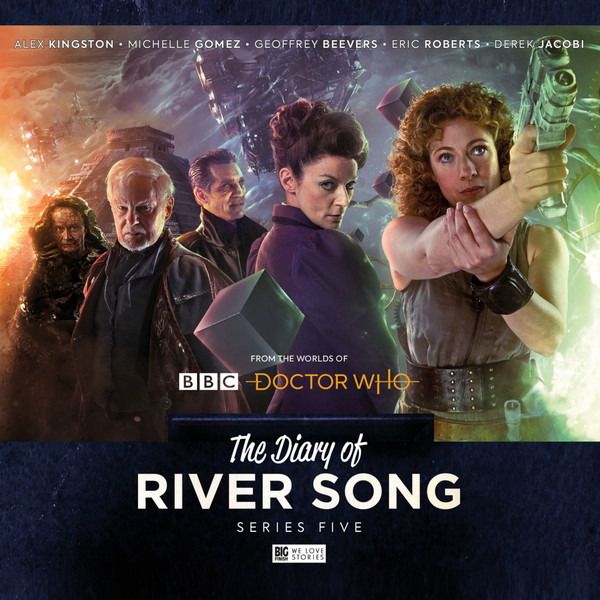 Yes, TV Movie Master Eric Roberts will be returning to the role for the first time in 22 years, while Michelle Gomez's Missy will become the first Twelfth Doctor era character to join the Big Finish family. They will be accompanied by Geoffrey Beevers' decayed Master and Derek Jacobi's War Master, the latter having recently starred in both his own series for Big Finish as well as the much-anticipated Gallifrey: Time War.
"This is something we've been so incredibly excited about for so long," said Nicholas Briggs, executive producer at Big Finish. "It's been thrilling enough for us to work with Alex for all the River releases, but to put her against the Doctor's former best friend turned arch enemy is not a little mind-blowing. Fantastic that we're getting an opportunity to work with Michelle again, after her first appearance (at Big Finish) with Sylvester McCoy back in 2007! But somehow strangely incredible that Eric Roberts is back from the 1996 TV movie. It's frankly 'clash of the icons' in a really mind-blowing box set."
The fifth series of The Diary of River Song will be available from the DWCA Shop in early 2019. The fourth series, featuring Tom Baker as the Fourth Doctor, will be out in late 2018. The third series, with Peter Davison as the Fifth Doctor and Frances Barber as Madame Kovarian, is available now.