The Fourth Doctor himself, Tom Baker, has written his first ever Doctor Who novel – and the DWCA Book Club has selected it to discuss at our next meeting!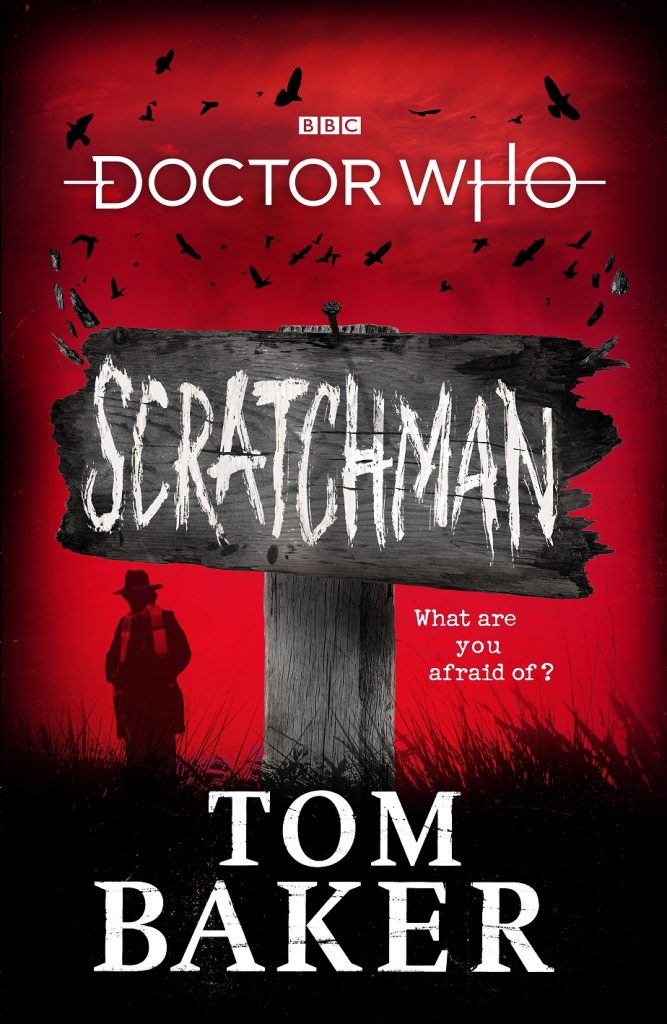 The Doctor, Harry Sullivan and Sarah Jane Smith arrive at a remote Scottish island, when their holiday is cut short by the appearance of strange creatures – hideous scarecrows, who are preying on the local population. The islanders are living in fear, and the Doctor vows to save them all. But it doesn't go to plan – the time travellers have fallen into a trap, and Scratchman is coming for them…
Originating as Doctor Who Meets Scratchman, the story was originally scripted and planned as a movie back in the '70s by Tom Baker and fellow actor Ian Marter, who played Harry Sullivan.  Now, after many failed attempts to bring the story to screen over the years, Scratchman is finally coming to life…
Scratchman will be released in Australia in early February and discussed at the DWCA Book Club meeting on Friday 5 April. You can also leave a comment on our Facebook page if you can't make the event.
SEND US YOUR REVIEWS AND WIN A PRIZE!
Do you consider yourself something of an armchair critic? Send us a written review of the current Book Club text, and your words just may end up published in our club fanzine, Data Extract. What's more, you will go into the running to win a $5 voucher to spend at the DWCA Shop!
Reviews should be sent to Dom Kelly at fsq@doctorwhoaustralia.org.