Overnight the BBC have announced the return of a return of a villain not seen in the show for over fifty years.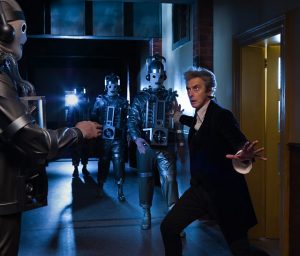 The Mondasian version of the Cybermen were the first version of the Cybermen to appear in Doctor Who back in the classic story – The Tenth Planet. The Cybermen will feature in the final two episodes of series 10.
Want to check out their first appearance in Doctor Who? Why not buy the Tenth Planet on DVD and be up to date before their reappearance in the show! For more information click here to visit the DWCA shop!