BBC Worldwide Australia and New Zealand and Sharmill Films have confirmed that this year's Christmas Special – Twice Upon a Time – is to receive a cinema release on Boxing Day!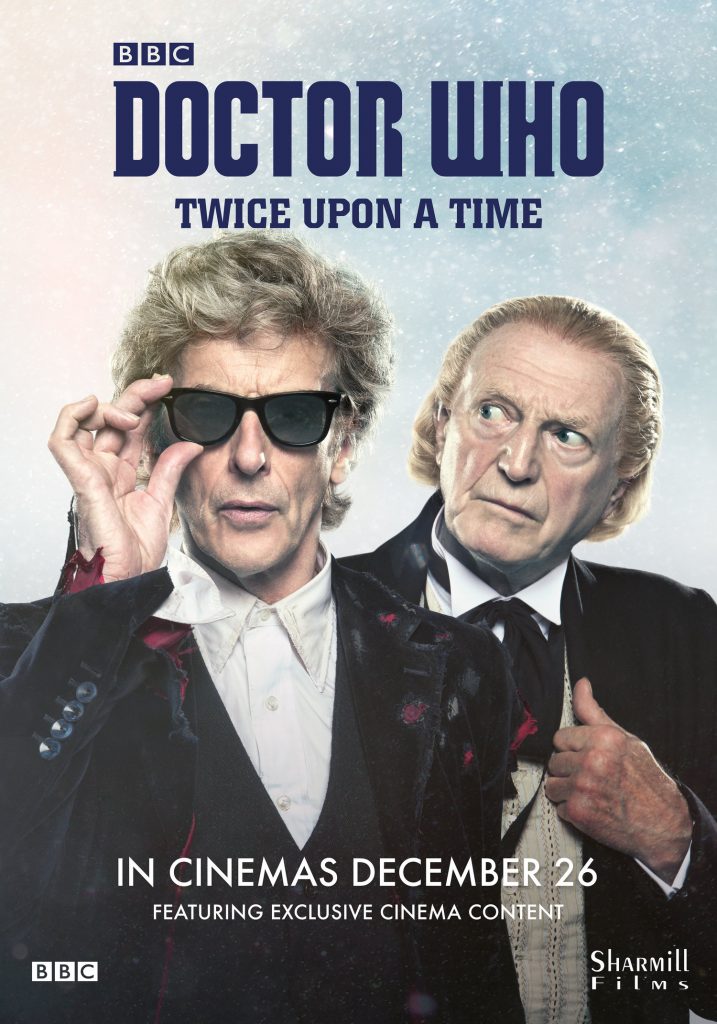 That's right, the epic finale to the Peter Capaldi era of Doctor Who is coming to Australian cinemas, featuring the return of Pearl Mackie and special guests Mark Gatiss and David Bradley. The event will also introduce the Thirteenth Doctor, played by Jodie Whittaker.
The cinema event will also feature two exclusive bonus pieces, taking audiences behind the scenes of the filming of this holiday special and celebrating the tenures of Peter Capaldi as the Doctor and Steven Moffat as showrunner and lead writer.
It has also been confirmed that the episode will be immediately available on ABC iview after the UK broadcast, and will be on ABC TV at 7:30pm on 26 December. Straight afterwards, fans can join Rove and his guests for a special regeneration episode of Whovians, at 8:30pm on ABC COMEDY (previously ABC2).
For a list of cinemas that will be airing the Christmas special, head over to Sharmill Films website here.
For a trailer to whet your appetite for the Christmas special, click below!