Titan Comics have confirmed two new releases that will be sure to excite both new and classic series fans!
First off, the Thirteenth Doctor will get her comic debut later this year. The series, due to coincide with the Doctor's first full television series will be written by Jody Houser. Jody's works include working on Orphan Black, Star Wars: Rogue One, Amazing Spider-Man: Renew Your Vows, Faith, Supergirl and Mother Panic.
The artwork will be provided by Rachael Stott (The Twelth Doctor, Motherlands) who will be joined by colourist Enrica Angolini (Warhammer 40,000)
Secondly, the Seventh Doctor and Ace will return to graphic novel form with the comic book series due out towards the middle of the year.
The brand new three-part comic series will be will be written by Classic Who scribe Ben Aaronovitch (Remembrance of the Daleks, Battlefield) and McCoy era script editor Andrew Cartmel.
In this new release,  an unknown alien intelligence is in orbit around the Earth. Astronauts are under attack. There is a terrifying, mysterious landing in the Australian interior. The future of the world itself is at stake. Counter Measures have been activated. This is OPERATION VOLCANO!
The artwork for this series will be provided by Christopher Jones (The Third Doctor) and colourist Marco Lesko (The Ninth Doctor)
The Seventh Doctor will also materialise with a back-up strip written by Twelfth Doctor scribe Richard Dinnick, with art by Jessica Martin (none other than Mags from the Seventh Doctor story – The Greatest Show in the Galaxy!)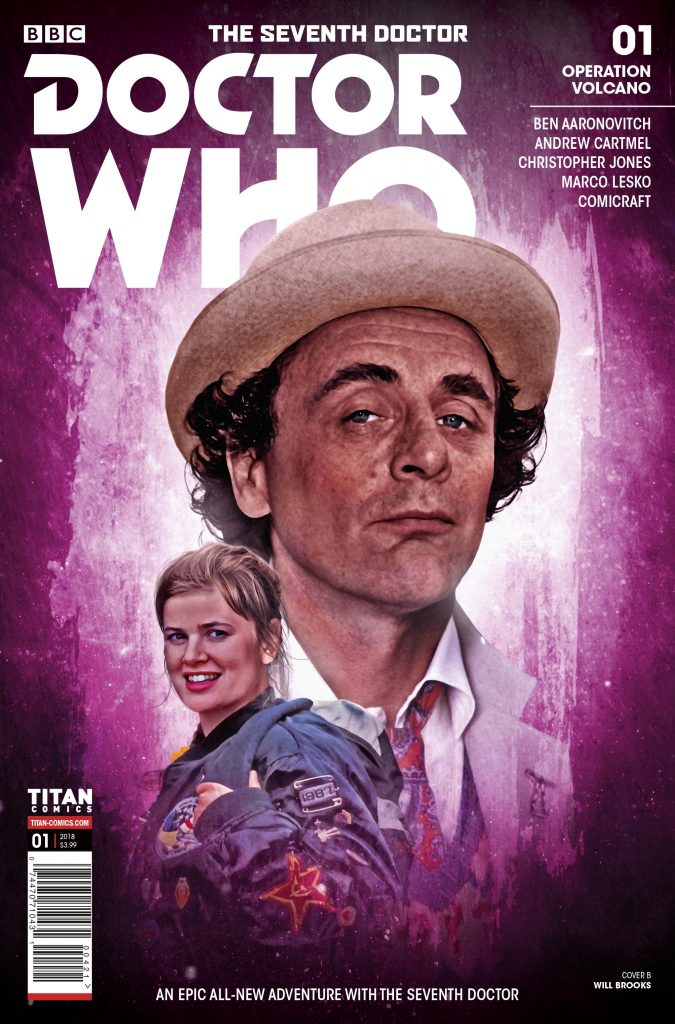 Whilst we don't have Australian release dates as yet, these will be available from the DWCA shop as soon as possible.
In the mean time, why not whet your appetite for these releases with the current issues we have available from the DWCA shop, here!