As previously posted by the DWCA, Shada is being re-released with fresh animation. For more information on the history of Shada, please refer to the original post, here.
Now we can confirm that in addition to the home media release, Shada will also receive a limited cinema release from the 24th of November!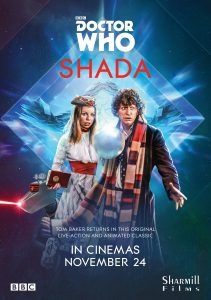 For more information and to find your closest cinema, please visit the below link to the cinema distributor, Sharmill Films.