The DWCA is sad to report on the passing of Trevor Martin.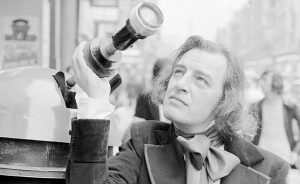 Martin first appeared in Doctor Who, playing a Time Lord in the Second Doctor story The War Games. However, he is probably best known as playing the Doctor in a stage play: Doctor Who and the Daleks in the Seven Keys to Doomsday.
The play, written by Terrance Dicks, was set after the regeneration of the Third Doctor, with Martin playing an alternative version of the Fourth Doctor. Tom Baker made his TV debut whilst the play was running.
In 2008, Big Finish adapted the play for audio, and Martin returned to the role.
Martin was 87.