Date/Time
Date(s) - 28/10/2018
10:00 am - 5:00 pm
Location
Club Burwood
Categories
It's the DWCA's first Sydney day event since the launch of Series 11! And we'll be welcoming the Thirteeth Doctor and her new friends by paying homage to the "crowded TARDIS" of the past, examining how writers have juggled multiple companions throughout Doctor Who's long history. Will the Series 11 crew stack up? You be the judge!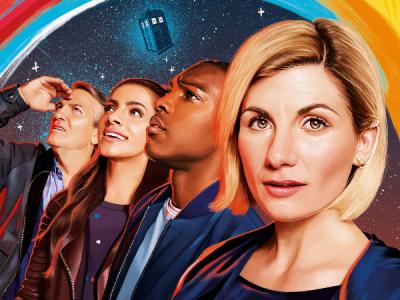 Make sure you check out the DWCA Shop on the day for all the latest releases, including Rock Candy Vinyl Figures of Amy Pond and the Thirteenth Doctor as well as an assortment of action figures and Pop! Vinyls. There's also plenty of new audio drama from Big Finish Productions, including further adventures for the Eighth Doctor in the Time War and the return of WOTAN in Torchwood One: Machines!
With discussions to be had, games to play and prizes to be won, there'll be plenty of entertainment as we enter a brave new era of Doctor Who. We hope you join us on what is sure to be an exciting journey!
Adult: $10
Concession: $7
Children under 13: FREE
Family: $20
DWCA members receive $2 discount on the above prices. DWCA Family members receive $4 off their entry. All attendees will receive one free ticket into our door prize – pre-purchase your entry online and receive an extra door prize ticket absolutely free!