Two months after the broadcast of Resolution – the only full-length new episode of Doctor Who we can expect to see in 2019 – some fans may be starting to feel the itch that comes with the knowledge that the next series is at least another nine months away. The good news is, a year with no Doctor Who on telly doesn't have to mean a year with no Doctor Who at all. Just follow these tips and the year will pass in no time at all.
Get into the classics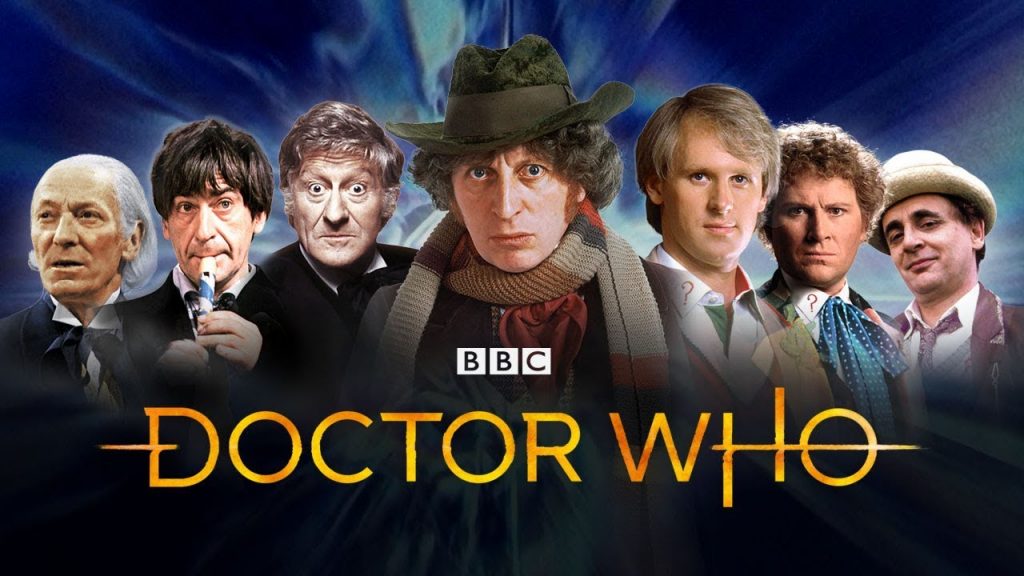 If you started with the revived series in 2005, this is the perfect opportunity to go back to see where it all began. With the classic series containing a whopping 695 episodes broadcast over 26 years, there's certainly plenty of content available – and a lot of it is more accessible to new viewers than you may think, so you can start wherever you like and see where you end up. There are also some exciting things happening in Classic Doctor Who this year, with the continuation of complete season collections on Blu-ray and the release of a brand new animated reconstruction of a lost classic, The Macra Terror – so it's the perfect time to embrace your curiosity about Classic Who. You can find several classic series titles in our online shop, and you can check out our guide for getting started on the classic series here.
Get into the spin-offs
Spin-off series further exploring the lives of supporting characters may be common place now, but bar a failed attempt in the early '80s, it wasn't until 2006 that Doctor Who boasted its own full length spin-off series. Torchwood ran for four series: the first two – overseen by current Doctor Who showrunner Chris Chibnall – have something of a cult status, and were followed by the universally praised mini series Children of Earth and experimental American co-production Miracle Day. Children's programme The Sarah Jane Adventures meanwhile provided five seasons of great entertainment to the young and the young at heart. Mention should also be given to the criminally underrated Class, which had the makings of something great but was sadly not renewed for a second season. There's even a semi-obscure children's series starring K9 that was produced in Australia! If you missed out on viewing one or all of these programmes, it's time to track them down.
Go beyond television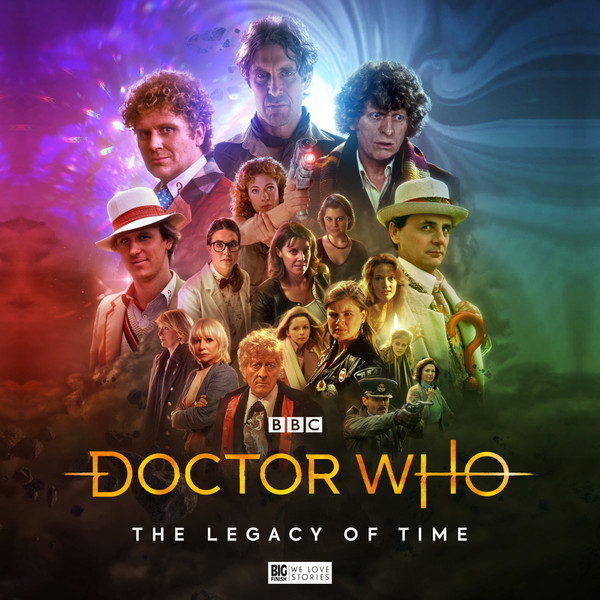 Doctor Who tie-in material has existed since the very early days of the programme – via the short stories and comics contained in the Doctor Who Annuals, for example – but it was during the 'Wilderness Years' between the end of the classic series in 1989 and the revival in 2005, that officially licensed original material really blossomed. Both the Seventh and Eighth Doctors have whole ranges of novels devoted entirely to their off-screen escapades, and Doctors 1-6 didn't miss out on their own written adventures either. The books continue to this day with adventures for the Doctors of the 21st century. And if you prefer your Doctor Who brought to life by the original actors, Big Finish Productions has been producing its own audio dramas since 1999, featuring all your favourite classic Doctor and companion teams as well as a few new ones. The DWCA is one a small number of distributors of Big Finish audio in Australia – check out our range here.
Get creative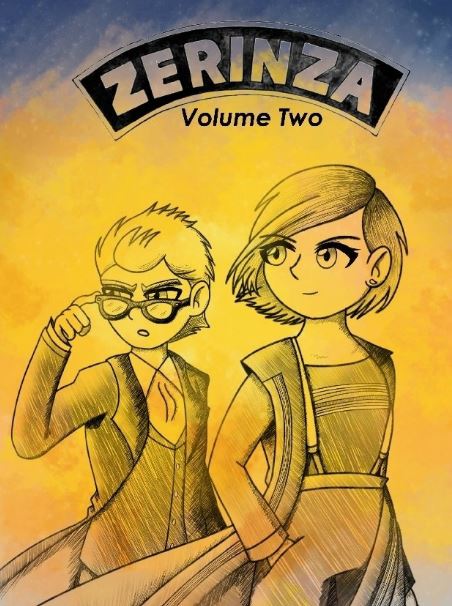 With no new stories being officially released in 2019, why not make up your own? It's easier than ever to produce your own content these days, from filming your own episode on your smartphone to making fan art, producing your own props and cosplays, or even rattling out some good old fashioned fan fiction (remember, that's how writers such as Russell T Davies, Steven Moffat and Mark Gatiss got their start!). There are also plenty of outlets on the Internet for you to share your creations – and if you'd prefer to see your work in print, you can even submit to fanzines such as the DWCA's own Data Extract, ensuring that your work is viewed by a loyal community of fans.
Speaking of which…
Get involved in fandom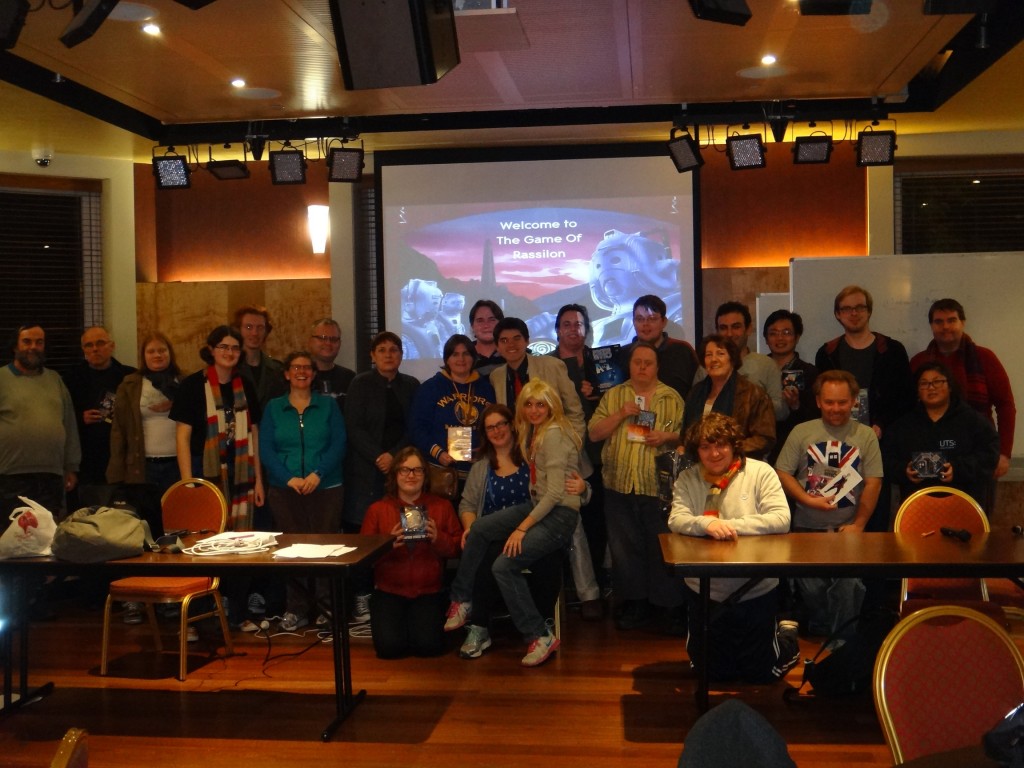 Regular folk may not be interested in talking about Doctor Who when it's not on air, but Doctor Who fans certainly are! That's why fan clubs such as the DWCA are a great way of keeping the spirit of Doctor Who alive even when the show is taking a break. So if you want to meet with other fans to gush about your favourite Doctors, watch your favourite episodes, compete in games and quizzes, or just spend time in each other's company, we encourage you to see what fan events are going on near you.
Do it all over again
We suspect that if you were to take on board all these suggestions, and to retroactively apply them from January onwards, you would be unlikely to finish all the things before Series 12 rolls around in early 2020. But if by any chance you have done, or if you've at least taken on as much as you're willing to handle right now, there's plenty of joy to be had in re-watching, re-reading or re-listening to some of the wonderful stories that make up the Whoniverse – from the comfort that comes from experiencing an old favourite, to the delight of picking up on a hidden joke or reference you hadn't understood before. Yes, brand new episodes of Doctor Who are exciting, but that doesn't mean we have to neglect the old ones.
So there you have it! Don't treat 2019 as a year without Doctor Who – treat it as a year where you can craft your own Doctor Who journey. Come 2020, you'll be well and truly primed for new adventures in time and space.