BBC Books will publish novelisations of two classic Doctor Who stories never released in book form before.
The Fifth Doctor's Resurrection Of The Daleks and the Sixth Doctor's Revelation of the Daleks are both set for release later in the year.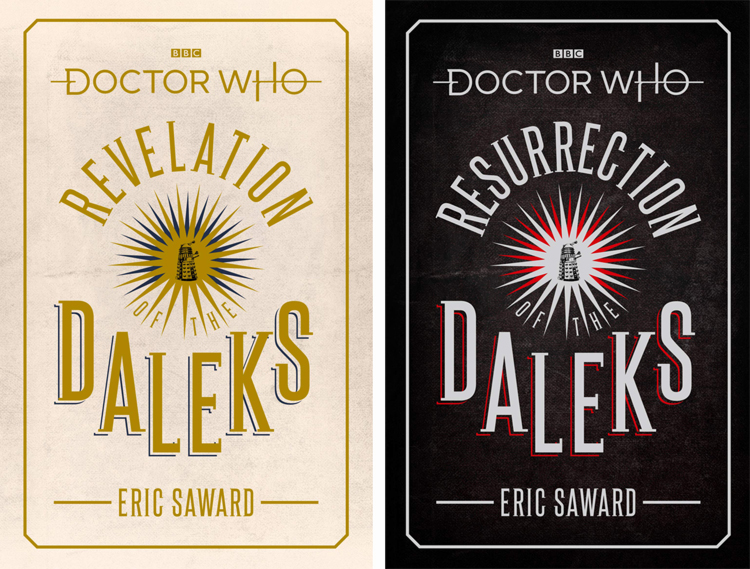 Both adventures will be novelised by original scriptwriter Eric Saward, one of the show's longest-serving script editors. These stories are the only two classic-era Doctor Who adventures not in book form already and their publication more than three decades after their first transmission will fill a long-held gap in fans' collections.
Saward, who has written for both radio and television, script edited Who for five years as well as writing four original stories. He is no stranger to novelisations of scripts, writing four during his time with the show as well as writing the first ever Doctor Who radio serial.
A jack of all trades, he has just finished a graphic novel based around the adventures of Lytton and has relished revisiting two of his best-known scripts.
" 'Resurrecting' these tales may turn out to be a greater 'Revelation' than you'd expect!" he quipped in the announcement press release.
The books come in the wake of the success of the new-era Target novelisations last year.
BBC Books Publishing Director Albert DePetrillo acquired world rights from the author directly. Hardback editions will be published in the UK in July (Resurrection) and November (Revelation) this year, with paperback editions to follow as part of the Target range in 2020.
Resurrection of the Daleks
Synopsis: The Universe is at war. Action takes Courage.
The Doctor and companions Brisbane-girl Tegan and the mysterious Turlough, stumble on a warehouse harbouring fugitives from the future and they are soon all under attack from a Dalek assault force. It seems the Doctor's oldest enemies have set in motion a plot to resurrect their race from the ashes of an interstellar war. However, for their plans to succeed they must set their creator Davros free from prison and force a reluctant Doctor to help them achieve total control over time and space. But Davros has plans of his own.
Doctor Who: Revelation of the Daleks
Synopsis: Beware the hands that heal…
The Doctor and Peri land on the planet Necros to visit the funerary home Tranquil Repose – where the dead are interred and the near-dead placed in suspended animation until such time as their conditions can be cured.
But the Great Healer of Tranquil Repose is far from benign and under his command, Daleks guard the catacombs where sickening experiments are conducted on human bodies. The new life he offers the dying comes at a terrible cost – and the Doctor and Peri are being lured into a trap that will change them forever.