Despite the ABC releasing new Doctor Who closer and closer to the UK airtime each year, there's always some trepidation as to whether our luck will eventually run out.
Happily, the latest trailer for the series reveals that it will be back on Australian screens on Sunday 20 September. The UK broadcast date has previously been announced as Saturday 19 September.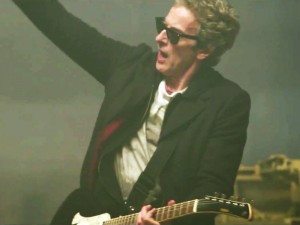 While the trailer does not yet indicate whether Series 9 will be simulcast or not, each episode is guaranteed to reach us less than 24 hours after its UK premiere. The DWCA applauds the ABC for its efforts in bringing the series to our screens and can't wait to experience it along with all our members.