The Doctor Who Club of Australia is celebrating the end of 2015 with a brand new event – so special we had to split it over two days!
Look Who's Talking: Part One will take place on Sunday 6 December from 10am at Burwood Library, located within walking distance of Burwood Station. The day will feature all the usual DWCA fun, including games, discussions and competitions. Most importantly, though, we will be launching The Underwater Menace on DVD – available to purchase from the Club Shop on the day – with none other than Troughton-era costume designer Alexandra Tynan!
Alexandra (known as Sandra Reid during her time on Doctor Who) worked on eight stories during the '60s, from The Tenth Planet up to The Tomb of the Cybermen. We look forward to hearing how she developed the unique looks of the Second Doctor, the Fish People, and of course the Cybermen!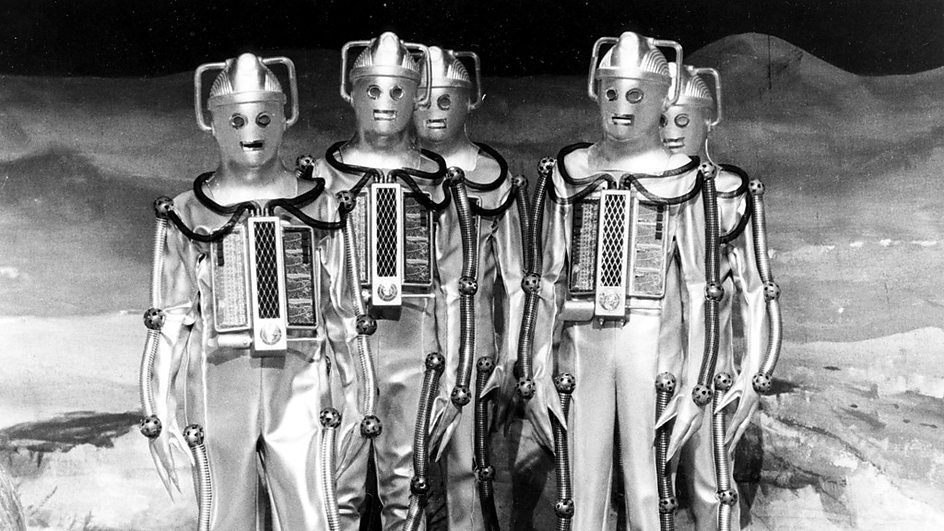 Part One will end at 5pm on Sunday, but Look Who's Talking will only be half over. Part Two will commence on the evening of Friday 11 December – this time at The City of Sydney RSL, located a short walk from Town Hall Station. This event will be a more laid-back affair – like a bigger version of our regular 'Tavern' nights – but will also feature a special guest: non-fiction writer Robert Smith?.
Robert has recently released two new Doctor Who-based books: 'The Doctors Are In' and 'Outside In 2'. The Doctors Are In, co-authored with Graeme Burk, is a guide to the Doctor himself – who he is, how he came to be, how he has changed, and why we love him. Outside In 2, meanwhile, is a collection of 125 perspectives on 125 New Who stories from 125 different writers. We're sure Robert will have plenty of anecdotes to tell us about these latest efforts!
Tickets to one or both parts of the event can be purchased through the DWCA Shop.