The latest issue of the DWCA's member-exclusive magazine, Data Extract, has been released. And it's a rather special issue, answering everything you wanted to know about archaeology in Doctor Who.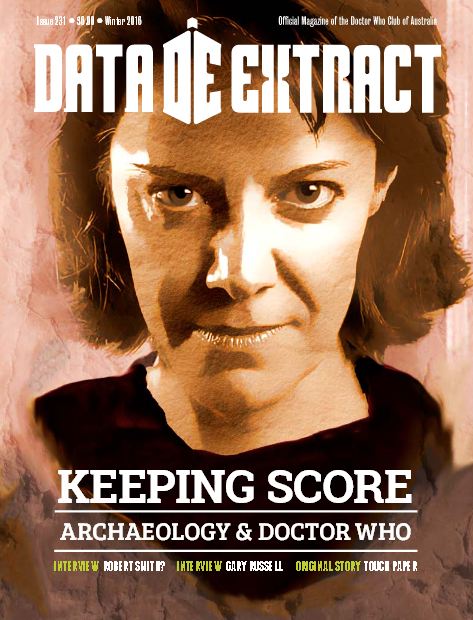 Want to know how people reacted to the return of the Doctor's wife in The Husbands of River Song? Check out A Little Perspective to hear the thoughts of three different fans. What about how River is faring in her new spin-off series from Big Finish Productions? Flick to the audio reviews section of Forum Square.
Or perhaps you're a fan of River's predecessor, Bernice Summerfield. In our interview with writer Gary Russell, we hear all about how Gary was given the task of bringing Benny and the Twelfth Doctor together in his new book 'Big Bang Generation', set right here in Australia!
And if that's not enough for you, our feature article covers pretty much the entire history of archaeology in Doctor Who – from The Tomb of the Cybermen, to The Stones of Blood, to Battlefield and beyond. It's your comprehensive guide to the who, what, where and when of the Doctor and co.'s most memorable digs – and it's written by a real archaeologist!
If you're a DWCA member, your issue should be arriving some time this week. If you're not a member, why not join now? You'll get a free subscription to Data Extract as part of your membership, as well as a whole host of other benefits.