Issue #243 of Data Extract, the official magazine of the Doctor Who Club of Australia, is now in the mail for all DWCA members.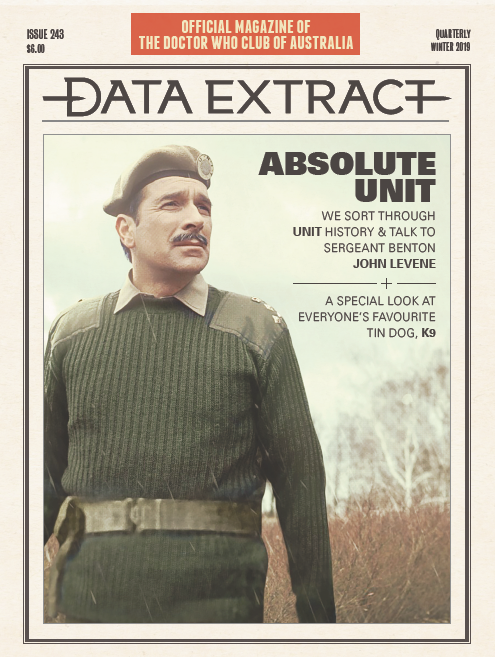 This issue, we go back to the '70s (or is it the '80s?) to discuss all things UNIT, including an interview with Sergeant Benton himself, John Levene and an examination of THAT dating controversy. We're also celebrating everyone's favourite robot dog in an interview with K9 co-creator Bob Baker, while writer Jon Blum presents his argument for why the 2009-2010 K9 spin-off series deserves a second chance. Plus, it's the beginning of the end for the Eleventh Doctor and Eleanor saga…
The new issue is available exclusively to DWCA members, so click here to sign up today. Select back issues of the magazine can also be purchased from the DWCA Shop.