Issue #240 of Data Extract, the official magazine of the Doctor Who Club of Australia, is on its way to members!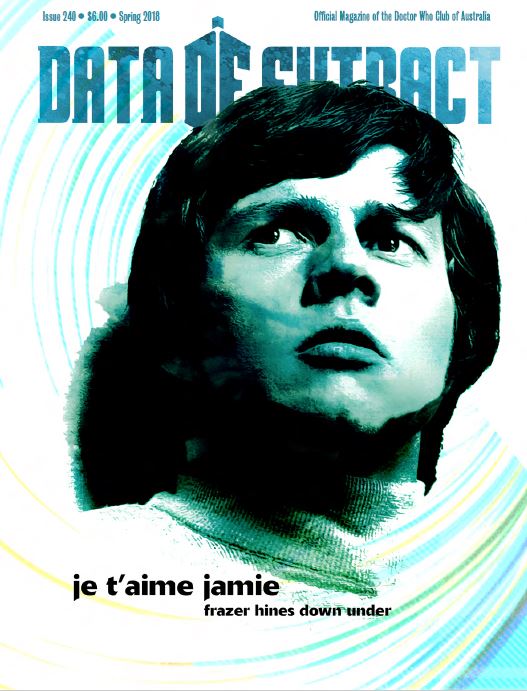 Along with all our regular features, the new issue features an interview with Jamie McCrimmon actor Frazer Hines, a look at the New Adventures novels, the latest instalment in the Eleventh Doctor and Eleanor serial, and the conclusion to Captain Jack's meeting with the Third Doctor!
The new issue is available exclusively to DWCA members, so click here to sign up today. Select back issues of the magazine can also be purchased from the DWCA Shop.