It's that time again! Issue 237 of Data Extract magazine is working its way to DWCA members, and it's jam packed with all the latest news and regular features you've known to come and love.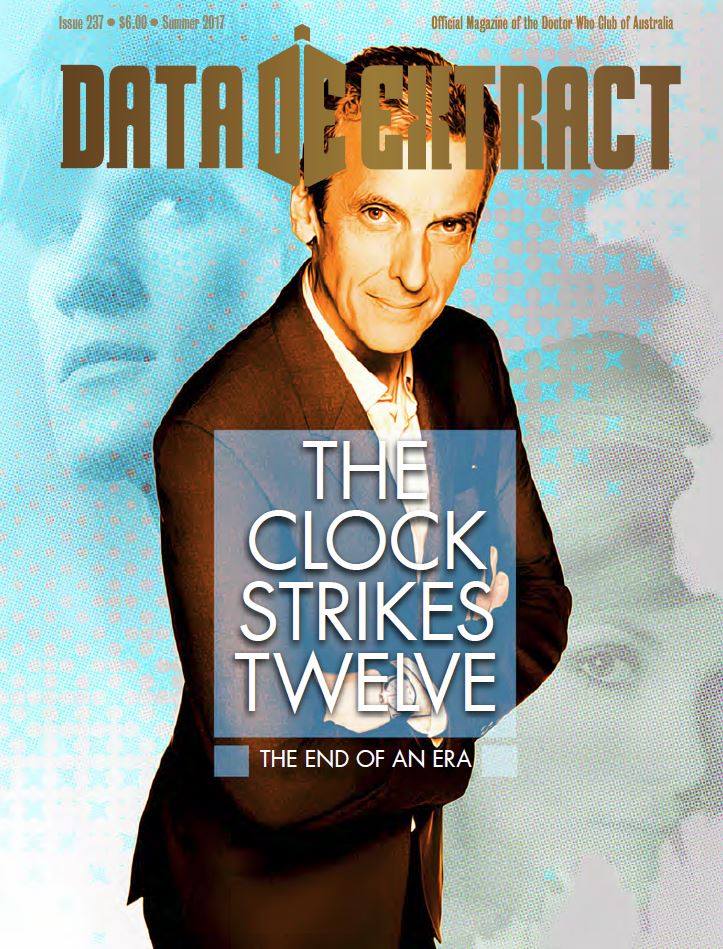 In our final issue of 2017, we interview married Doctor Who authors Jon Blum and Kate Orman, who discuss their careers, love and Kate's tendency to torture the Seventh Doctor.
We also discuss Clara Oswald and her impact on Doctor Who in our regular column 'Say Something Nice'.
If you're not already a member, stop missing out on this publication and other fine things the DWCA does, and click here to sign up today!