Victorian London will never be the same again, with Neve McIntosh, Catrin Stewart and Dan Starkey returning as Madame Vastra, Jenny and Strax the Sontaran for their own audio adventures in The Paternoster Gang: Heritage, from Big Finish Productions.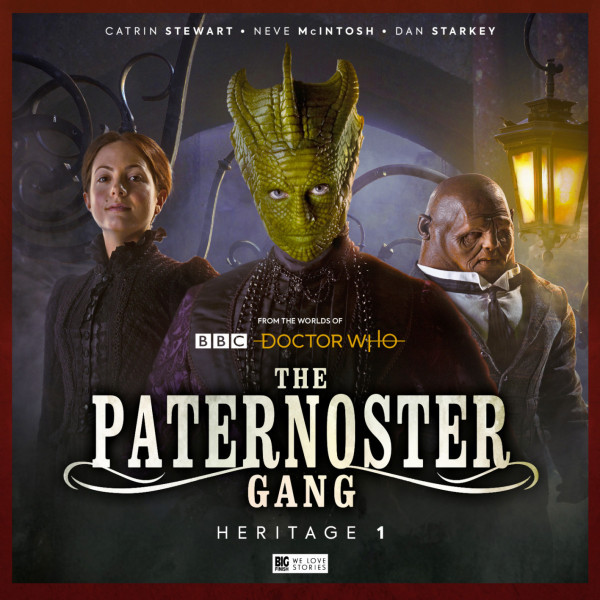 Over the course of the four adventures, the much loved characters from the Steven Moffat era of Doctor Who face the first electronic automated cars in London (very ahead of their time), hordes of zombies, and ghost-like figures which are haunting Greenwich before their former selves have died…
Plus they'll have to cope with the capers of the Bloomsbury Bunch: an intergalactic alien trio comprising a Sontaran (Christopher Ryan) and human couple and their Silurian female servant, who will be causing trouble in London – and this town isn't big enough for two extraterrestrial gangs…
Dan Starkey, who plays Sontaran butler Strax, said he was looking forward to the return – sort of. "Remain calm, human scum! Strax need no longer sulk and polish his grenades!" he said in character.
"It'll be a pleasure to get the gang back together: Big Finish listeners can be assured that we'll be in full prosthetics and restrictive Victorian tailoring in studio to get right back into the Paternoster Row vibe! Can't wait to get started!"
Neve McIntosh, who plays Madame Vastra, agreed.
"At last our fans will get more adventures with The Paternoster Gang and will find out more about how we came to be!" she said.
The Paternoster Gang: Heritage 1 is available now from the DWCA Shop, along with other Big Finish products old and new.