Still wondering whether to attend Look Who's Talking – Part One this Sunday? Well, everyone who comes through the door on the day has a chance to win our mystery door prize, while attending DWCA members will be the first to receive the latest issue of Data Extract magazine!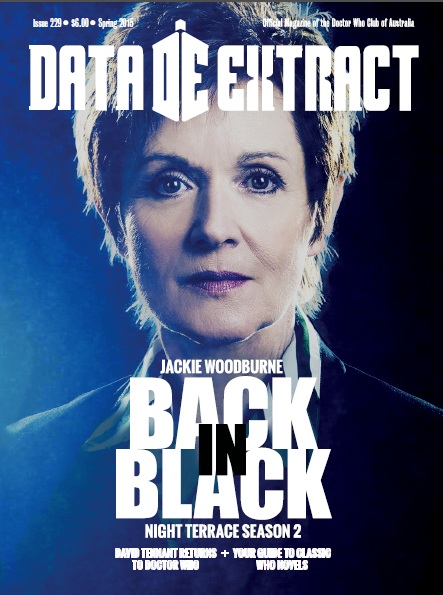 Data Extract #229 is full of exclusive content you won't find anywhere else. The issue includes two pieces of fan fiction (one featuring the DWCA's own original companion!), a guide to the re-released novels of the Wilderness Years, and an interview with one of the creators of sci-fi audio series Night Terrace.
While DE is free to members, entry into our mystery door prize is open to all who attend the event. But what is this prize, I hear you ask? You're just going to have to wait to find out what's inside – but we can give you a hint of what it looks like…

Look Who's Talking – Part One will be held on Sunday 6 December at Burwood Library, Sydney. Tickets to the event can be purchased in advance through the online DWCA Shop.