Without any new Who on our screens for some time, a variety of publishers are working overtime to ensure there is plenty of reading material available for fans in the interim. The latest issue of Doctor Who Magazine (562) features a focus on illustrators and their role in visualising the Doctor Who universe. For anyone who has seen The Dalek Book and The Dalek World publications from the 1960s, you'll instantly recognise the ever so slightly wrong illustration of a Dalek, recreated for the DWM cover (complete with alien writing on the head, which was actually replicated from an image with an on set post-it note from the Director, stuck on during rehearsals just so he could tell the Daleks apart!). The article features contributions from such illustrators as Chris Achilléos, Colin Howard, Martin Geraghty, Stuart Crouch, Anthony Dry and Anthony Lamb. Plus there are a slew of other articles and features in the issue as well, including an interview with John Lloyd about an unmade script he wrote for the show that is soon to be released as a Big Finish audio.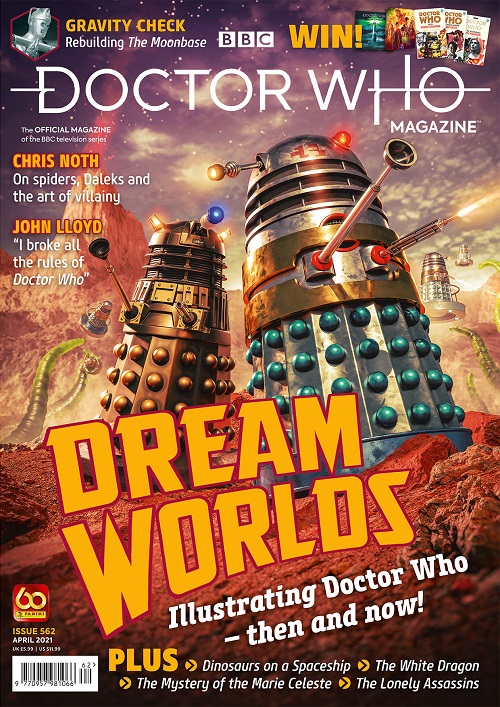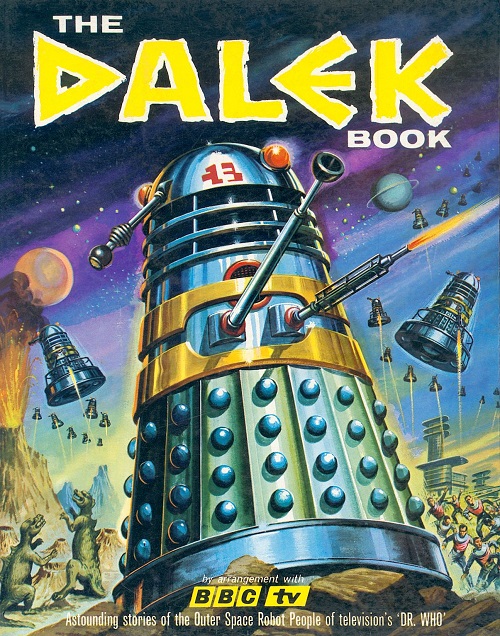 Other publications from the makers of DWM include a new series titled Doctor Who Chronicles. The series will focus on pivotal years of the show's history, with in depth analysis of the milestone moments of that year. The first to be released is 1965 – the year of Dalekmania! These follow issue 561 of DWM which focused on Target books (new and old) and  the recent reprint of The Dalek Chronicles comic book series.
New Target books are due out this month, including novelisations of such stories (reissued in the Target format if released before) as the Eighth Doctor TV Movie, Resurrection of the Daleks, Revelation of the Daleks, The Pirate Planet, Dalek, The Crimson Horror and The Witchfinders. Plus BBC Books are bringing out The Ruby's Curse – A River Song / Melody Malone Mystery, written by none other than Alex Kingston! And Candy Jar Books have announced the second novel in series eight of their Lethbridge-Stewart series, Fear Frequency written by George Ivanoff.
There are a number of non-fiction books hitting the shelves as well, including a book from Fantom Publishing that looks at the life of Doctor Who Director Douglas Camfield, simply titled Directed by Douglas Camfield. Also, the long out of print behind-the-scenes book Script Doctor by classic series showrunner Andrew Cartmel has not only been reissued but also updated, with a new introduction by Steven Moffat, delivering the ultimate inside look at Doctor Who from 1986 to 1989.
So there are plenty of great books for fans to dive into while we are all awaiting new episodes, animated reconstructions and those beautiful Blu-Ray box sets!