Date/Time
Date(s) - 06/12/2019
6:30 pm - 10:30 pm
Location
City of Sydney RSL
Categories
Tavern is a place where fellow fans get together, share a meal and general chat, and have a good laugh while they're at it. All Tavern meetups kick off at about 6:30pm, and finish whenever people feel like going home. Costs include however much you want to spend on food and drink, and in the case of clubs, membership if you so wish, or live in the area and don't have someone willing to sign you in.
For those who are in and around the Sydney CBD, Tavern on the first Friday of every month has relocated to the City of Sydney RSL (Level 2 restaurant), which is about 5 minutes walk from Town Hall Station.
This Tavern event doubles as the meeting place of the DWCA Sydney Book Club, which regularly gets together to discuss a particular text from the Whoniverse. The Book Club takes place every two months, alternating with regular Tavern.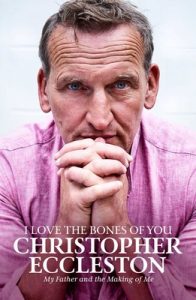 The Book Club title for discussion at this meeting is Christopher Eccleston's memoir, I Love the Bones of You. Described as "a heart-rending, honest and often touching memoir of a man embedded in his roots and mourning the loss of the father who nurtured those roots", this book provides a powerful insight into the man behind the Ninth Doctor.