Shada is coming to Australian cinemas from 24 November – and thanks to our friends at BBC Worldwide Australia, the DWCA has six double passes to give away to our members!
Shada is an abandoned Doctor Who classic – scripted by sci-fi legend Douglas Adams, but never completed due to a strike at the BBC, the story saw the Fourth Doctor (Tom Baker) and Romana (Lalla Ward) visit Professor Chronotis, an old Time Lord friend, at Cambridge University. The trouble is, a book has gone missing from Chronotis's library – a book that holds the key to a lost Time Lord secret…
Now, thirty-eight years after filming on the story began, BBC Worldwide is releasing a new official version of Shada, combining the original, remastered footage with new colour animation. The animation will feature newly recorded dialogue by the original cast.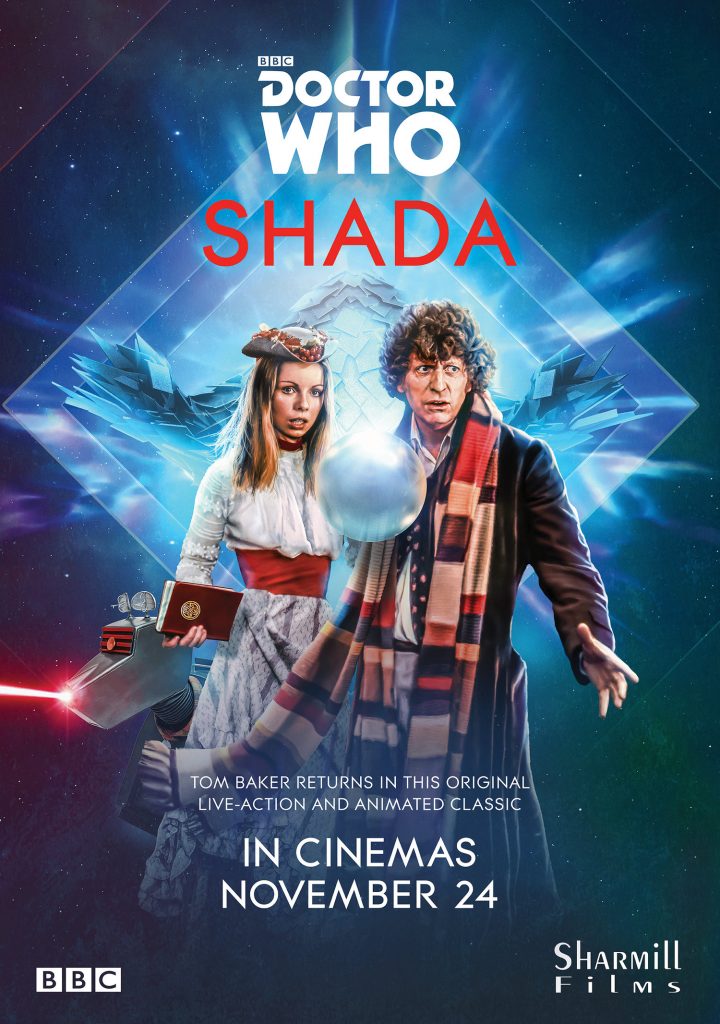 For your chance to win a double pass to see this long-awaited story in cinemas, simply complete the form below and answer the question. If you are not yet a member, you can become one right now.
Please note that Shada will be screening at a limited number of cinemas from 24 November, so please check the list of participating cinemas and their screening times before you enter.
Competition entries close on Sunday 19 November at 11:59pm AEST. Our competition terms and conditions apply.
Good luck!